Demonstration events are planed for autumn 2019 and spring 2020.
SMALWOOD demo event in Finland
Romppala (Kontiolahti), Eastern Finland, 31 October 2019
Small wood harvesting and boom-corridor thinning was tested in the Finnish conditions in late October 2019. A team comprising Finnish and Swedish SMALLWOD project partners had prepared 18 experiment plots. The measurements before, during, and after the test harvestings followed the same protocols as those in Sweden, allowing comparisons between countries. The Finnish test harvestings featured two harvesters, two machine drivers, and one forwarder with an embedded weight measurement crane.
A demo event was organized on 31 October 2019 at the site. The 25 participants represented, alongside SMALLWOOD researchers, local machine entrepreneurs, forestry equipment retailers, local forest owners' association, local energy cooperative, state forestry administration and regional authority. The participants saw the harvester at work, received an introduction to the Bracke's multi-tree harvesting head, and walked through some harvested test plots to observe the harvesting quality, comparing traditional selective harvesting method outcome and the boom-corridor thinning outcome.
It was not very easy in all cases to recognize which method had been used. A concluding observation from the event was that skilled drivers can use their expertise to select the most suitable boom corridors places and directions. While some systematics is used, one shall avoid too much systematics. In this way, silvicultural features of selective harvesting may be combined with the productivity benefits resulting from the bit more systematic boom-corridor thinning method.
The organizers are grateful to the landowner of the site, who welcomed the research and dissemination activities to his land.
"When researching new harvesting techniques, one needs to investigate the impacts from multiple viewpoints and consider also the business models", emphasizes the principal investigator of the Finnish sub study of the SMALLWOOD project, professor Teppo Hujala from the University of Eastern Finland.
Demonstration of technology and methods for effective biomass harvesting in young dense first thinning stands
October 3rd 2019, Bräcke, Jämtland, Sweden
First public demonstration of technology and methods for effective biomass harvesting in young dense first thinning stands took place at 3rd of October in Bräcke. Professionals from different companies from Sweden and experts from project partners organizations participated at the event.
A SMALLWOOD project is an international cooperation between Sweden, Finland, Slovenia and Spain financed through ForestValue program.
The objective of the day was to demonstrate a thinning method (Boom-corridor thinning) that is more efficient in young dense thinning stands than a traditional selective thinning. This method and the traditional selective thinning method were demonstrated with an upgraded version of Bräcke C16 head mounted on a standard harvester. The demonstration started with some short presentations indoors before we left to the forest site (about 10 km away from Bräcke city center).
Agenda
08:45 Gathering at Jämtkrogen, Bräcke. Coffee is served!
09:00 Presentation of

Smallwood project, Tomas Nordfjell, coordinator, SLU
Technology development of C16 head, Klas-Håkan Ljungberg, Bräcke Forest AB
Swedish trials and demo-site, Dan Bergström, WP2 leader, SLU, Raul Fernandez Lacruz, operative manager for the trials

09:45 Departure to demo site, ca 10km distance
10:15 Demonstration of

Thinning technology
Thinning methods
Thinning results
Discussion

12:30 Lunch at Jämtkrogen
13:45 Workshop/discussion on market potential of technology and methods
15:00 End of demo day!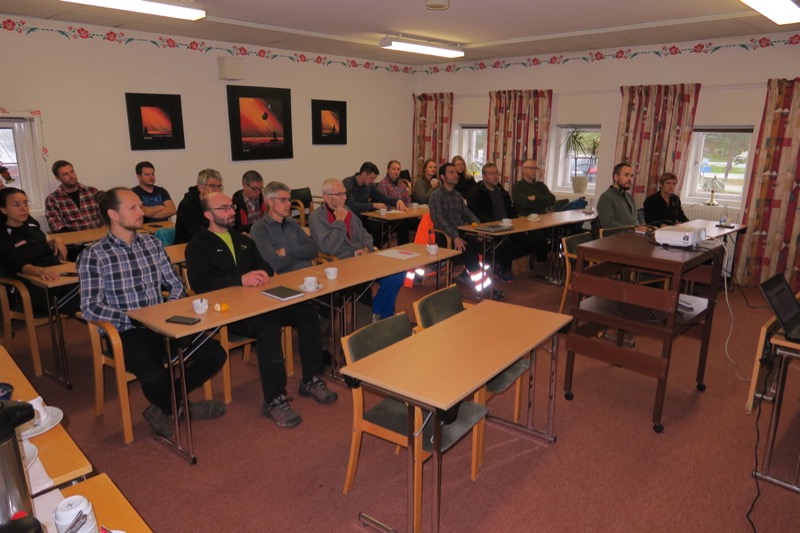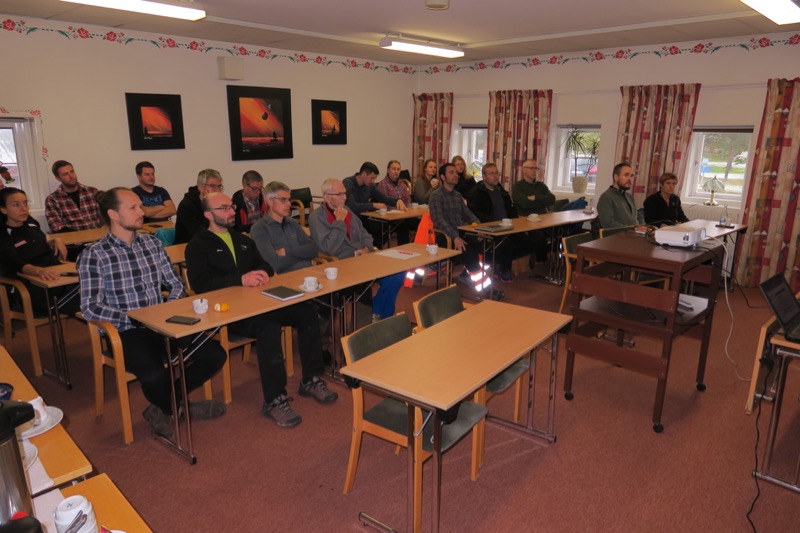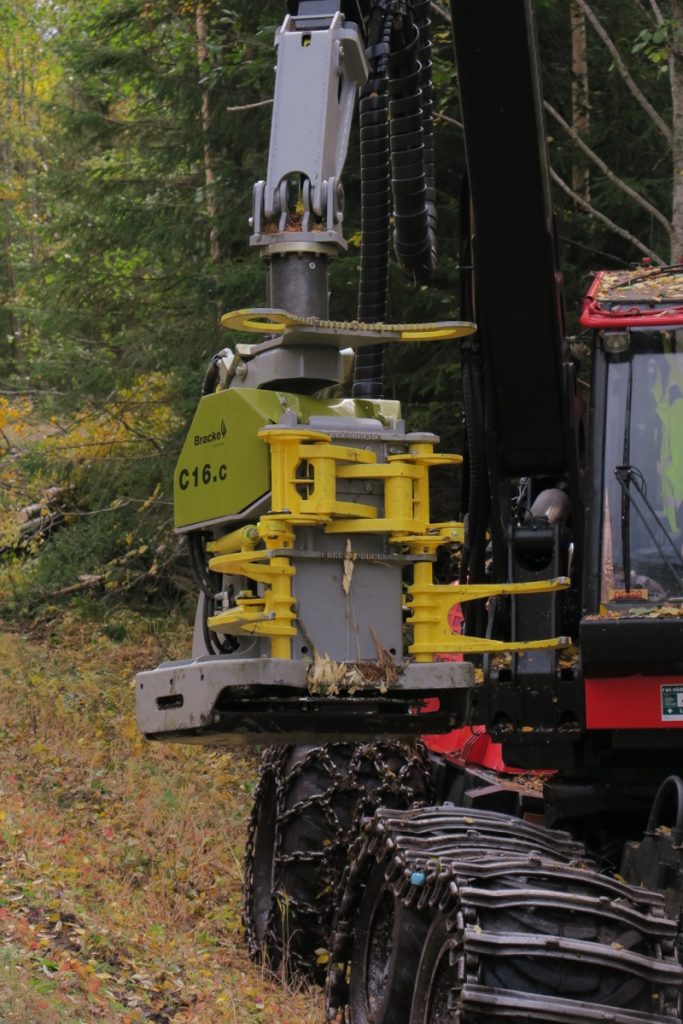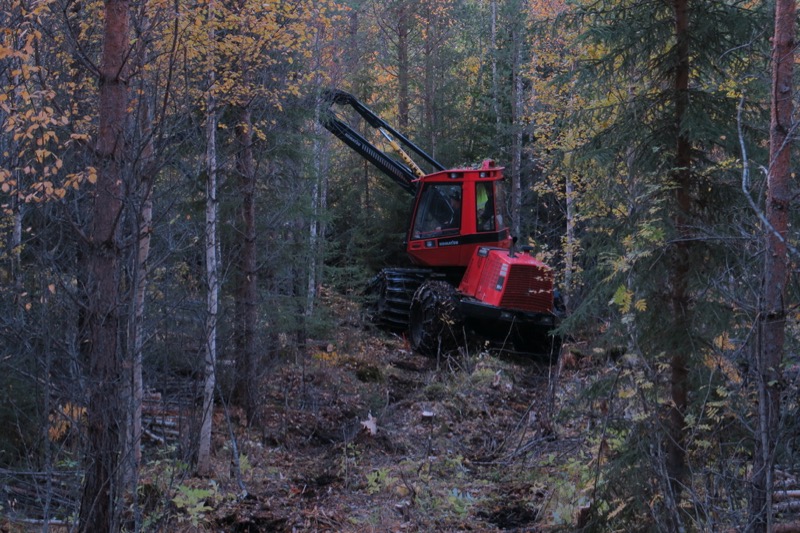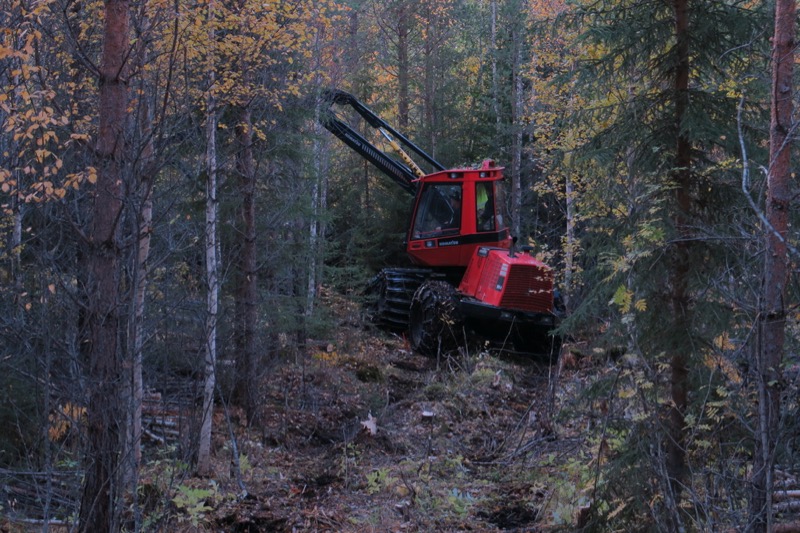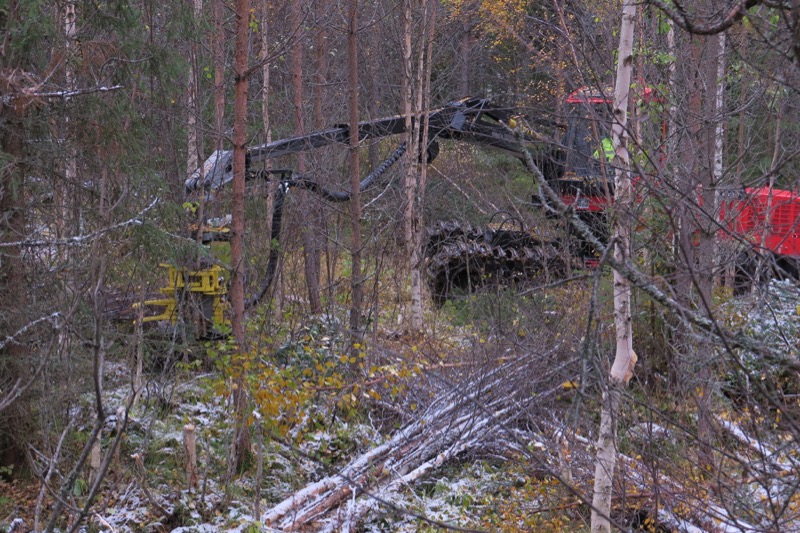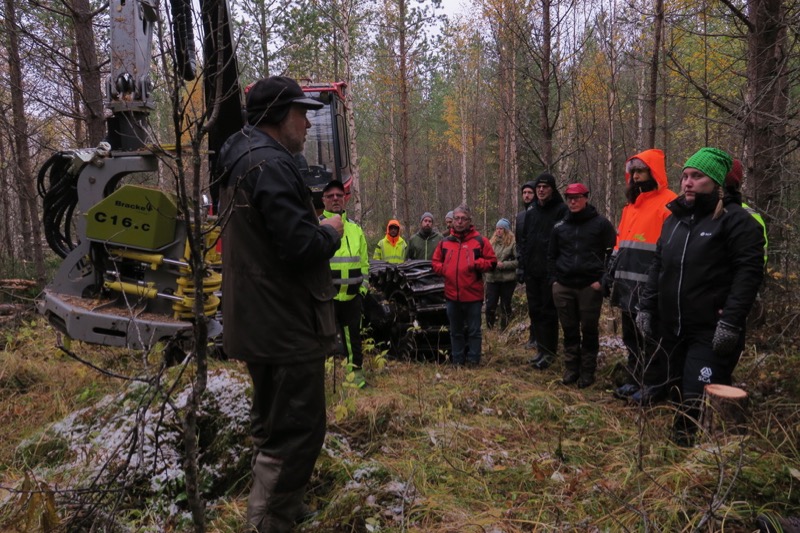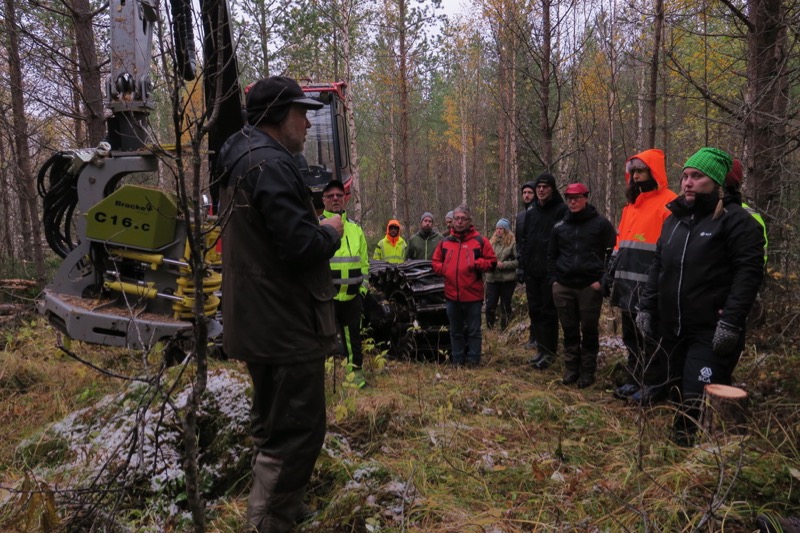 Project SMALLWOOD is supported under the umbrella of ERA-NET Cofund ForestValue by Formas, Swedish Energy Agency, Vinnova, Academy of Finland, Ministry of Education, Science and Sport (MIZS), Ministry of Economy, Industry and Competitiveness (MINECO). ForestValue has received funding from the European Union's Horizon 2020 research and innovation programme under grant agreement N° 773324.