INTERNATIONAL CONFERENCE
1st of June 2022, Uppsala, SWEDEN
From economic to environmental and social aspects of Small Diameter Wood utilization.
Join us to learn more about the main results and achievements of the SMALLWOOD project. The conference is organised in the scope of the SMALLWOOD project, and is free of charge for all participants.
Conference will be organised in the form of hybrid event, in Sweden and on Zoom. The link for Zoom will be sent to all registered participants one day before the conference. The conference will be held at: SLU Ultuna, Loftets hoersal, Duhrevaegen 8B (Ladugården)." Ultuna is located a few kilometres south of Uppsala city centre.
To register, click here: Registration form.
For technical reasons, please register for the conference by 25th of May 2022.
PDF – Smallwood International Conference – Agenda and Registration, 1st June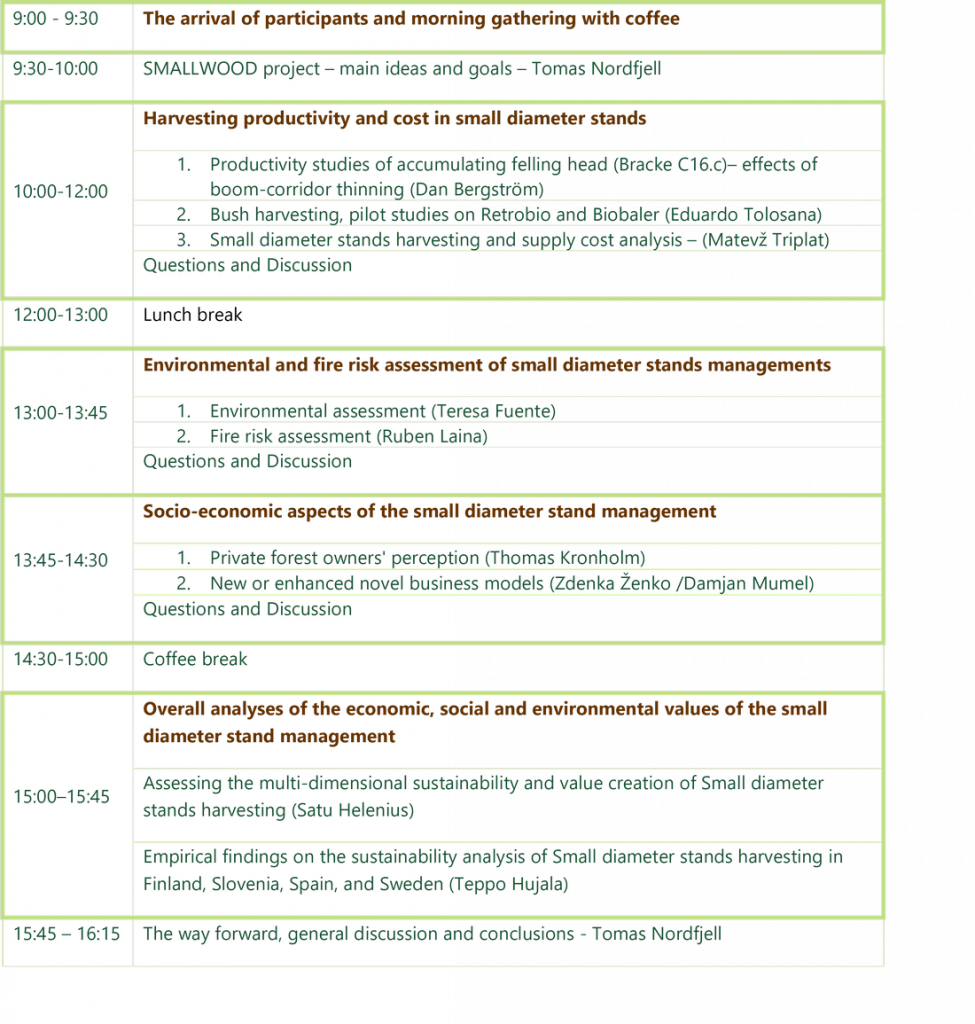 We are looking forward to meeting you at the final conference.
For more information please contact project coordinator Tomas Nordfjell at tomas.nordfjell@slu.se.